April 16, 2021
For Mari Lyn Henry, M.A. 1968,her Catholic University experience began with a message from Father Gilbert Hartke and a cross country journey.
After earning an undergraduate degree in theatre from San Jose State University, she applied for the National Players Scholarship, submitting an audition tape, photo and resume. In response, she received a letter from Father Hartke stating that the two recipients of the grant had been selected.  However, if she could secure transportation to Washington, D.C. for the fall semester, he would help her secure financial aid.
Booking a flight to Washington, D.C. she was greeted by Father Hartke and another priest.  They took her to lunch, helped her check in at Donald Hall, and then brought her to campus for the Annual Soph Show, a former university tradition for incoming freshmen.  He also advised her to call her mother on the west coast to let her know she had arrived. Her Catholic University journey had officially begun.
For the next two years she appeared in several plays on the main stage, including being cast as Foible in The Way of the World, a performance that won her a Gilbert Award.
She was thrilled to also be cast as Lady Capulet in Romeo and Juliet and as Frosine in The Miser as part of the National Players Touring Company.  She was thrilled when Father Hartke cast her as Lily in Ah! Wilderness for a state department cultural exchange program which was performed in Israel and six European countries.
Her most exciting experience she remarked was being cast from an open audition as the alter ego to Miss Helen Hayes in the play Good Morning, Miss Dove. She is currently researching and writing a one woman show as Ms Hayes.
"When I came to New York City after completing my master's thesis, I was able to find temp work and my first roommate was a Catholic University alumna. My career is due to the friendships I made during my years at CUA, including 13 years as a casting executive for soap operas on the ABC network."
While at ABC she co-authored with Lynne Rogers the first edition of How To Be A Working Actor to help other actors find job opportunities in film, television and the theatre. Five editions have been published since 1986.
For more than 20 years she taught a professional orientation course at Circle in the Square Theatre School. Her workshops, lectures, and seminars on "The Biz of the Biz" of career intelligence, have been very successful in cities, universities and conservatories.  She currently advises students at the DeSotelle Conservatory in New York on audition guidelines, on-camera techniques and impression management.
In 2019 Ms. Henry received a special award from the League of Professional Theatre Women for her contributions to advocacy and heritage. She is also the founder of the Society to Preserve Theatrical History, which seeks to reclaim the history of actors from the past.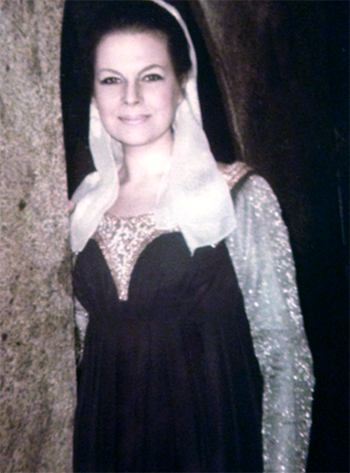 As Lady Capulet in Romeo and Juliet on tour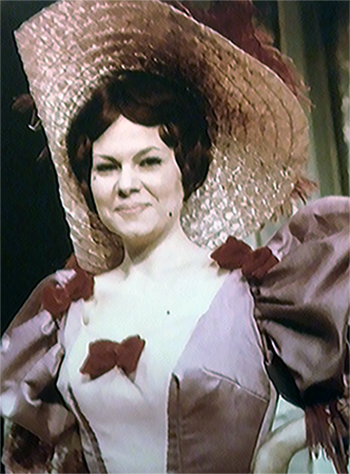 Frosine in The Miser on Players tour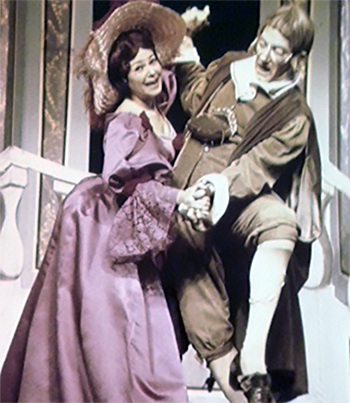 With Dick Bauer as the Miser on tour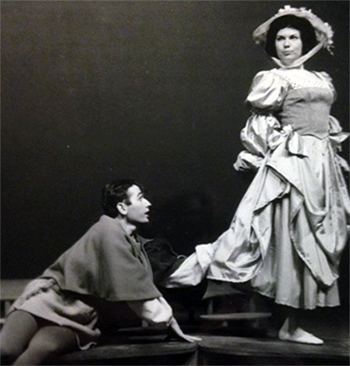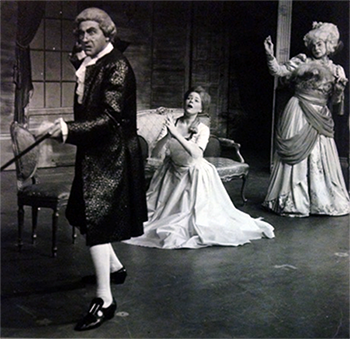 Foible in Way of the World
As Lily in Ah Wilderness with Ken Kimmims
Related News