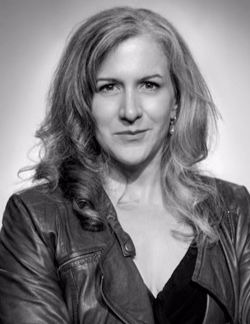 Welcome to Catholic University's Drama Department!
You, the student are at the heart of all our endeavors.  Our fundamental goal is to nurture the working theatre artists of the future who will become leaders within their fields.  We believe that theatre can define who we are and, by extension, enrich the world.  So, if you want to gain a comprehensive understanding of theatre production and aspire to have a meaningful career in the profession, this is the place for you. Our motto is "training theatre artists to make a difference." This begins with the individual student.
We ask our students to dig deep as we help them discover and develop their individual art and what kind of impact that they want to make on the world. We want to create an environment where you can grapple with the great texts to create new connections, make surprising interpretations, visualize designs and expand your knowledge of self and humanity.
Through a combination of academic courses and production experiences, our students have the opportunity to initiate a personal transformation that can change the world. Our alumni and faculty continue to write for, direct, design, and perform in film, television, and theatre in professional venues across the country and provide graduating students with invaluable connections to the next part of their lives.
For both the theatre student who will build a career in the performing arts and the one who will choose another path, Catholic University's Drama training will provide a deep investigation into the heart of the self and an understanding of how to live and work within a community. Join us and become a part of that story.
--Eleanor Holdridge
Chair, Associate Professor