December 15, 2020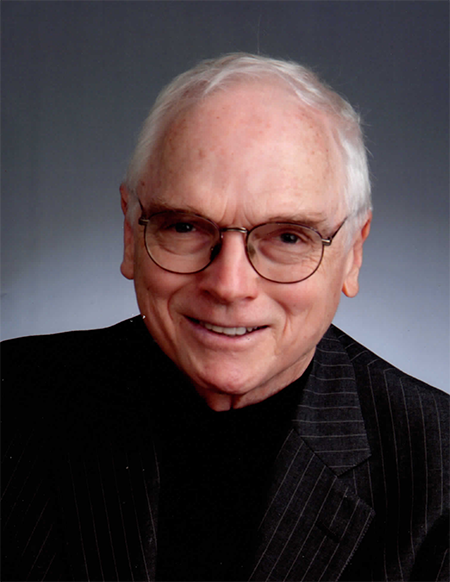 John Grissmer began his education at Catholic University after being accepted into the Rome School by Fr. Gilbert Hartke.. While a student at CUA he met his wife, Patricia (Patty) Vollmar, who was also a student in the Master's of Fine Arts program.  Following graduation, he began his career as a drama professor at the University of Connecticut and American University. While teaching at American University he made the decision to move to New York City, where he and Patty formed PJ Productions. For a short time, Grissmer served as President and Chairman of his father's company The Earl Grissmer Company which was sold in 1970. 
Grissmer spent most of his career in New York City working as a producer and a writer. In 1970 he produced the Broadway play The Candyapple. He also produced two Off-Broadway plays, and multiple films, and published books, including The Ghosts of Antietam. His musical The Perfect Game was performed at The Hartke Theater in 2006 to rave reviews. It is the only play written about basketball's inventor, Jim Naismith, who invented the game. Grissmer sought to highlight Naismith's unique contribution to the sports world through this engaging musical theater production. Grissmer said, "The play needs to reach basketball and theater fans across the globe." Today, John continues to write from his home in Connecticut.  His next work, The Memoir File, will be published in 2021. 
John made his first donation to the Rome School in 2006 and continued to donate ever since. When making a recent contribution, John shared, "I know the University is facing hardship as a result of the pandemic. I wanted to do what I could to help."

John Grissmer's support makes a difference in the lives of our students. If you would like to make a donation to the Rome School, please contact Angela Rosati, Assistant Dean of Advancement. Contact her at rosatia@cua.edu or phone (202) 319-5880.
Related News