October 14, 2020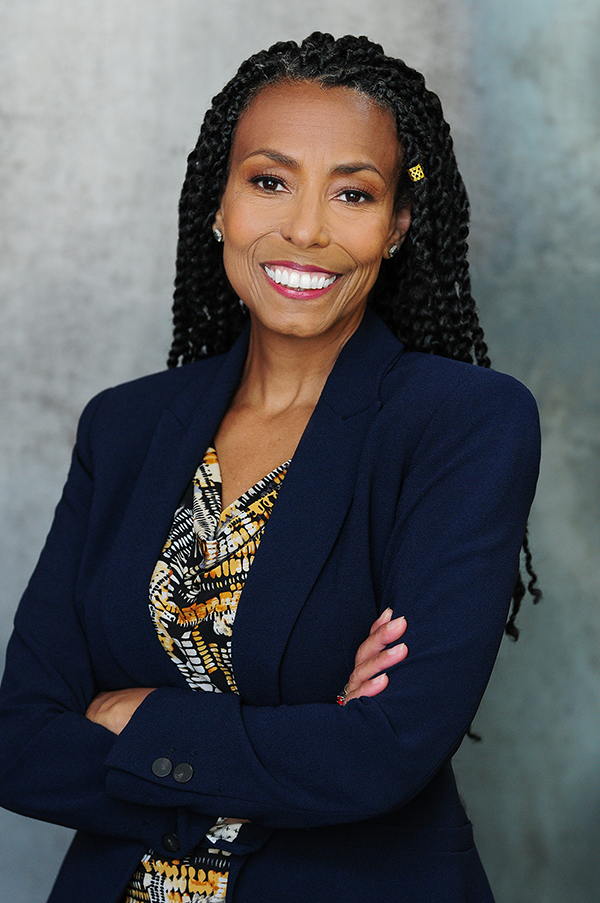 Photo by Lisa Keating Photography
Margo Hall received her MFA Degree in Drama in 1989 from The Catholic University of America. She has had a successful career as an award-winning actor, director, playwright and educator. In September 2020 Ms. Hall became Artistic Director for the San Francisco Bay Area-based Lorraine Hansberry Theatre, making her the Theatre's first female Artistic Director in its 40-year history. This interview was conducted by Angela Rosati, Assistant Dean of Advancement for the Rome School.  
What made you decide to attend Catholic University of America?
Margo: I am originally from Detroit Michigan. I received my undergraduate degree from Adelphi University with a BFA in Drama. When I was considering my masters degree, I read about Father Hartke and the Hartke Theatre at Catholic University.  Although I'm not a Catholic (I am Baptist), Father Hartke's mission of drawing his strength from faith and art really spoke to me. I met Mr. William Graham [then Chair of the Drama Department] and Catholic University stuck! 
Who had the most impact on your time at Catholic University?
Margo: I worked with fantastic professors while at Catholic University,  but it was Sister Thea Bowman who had the greatest impact on my life. I was working on an autobiographical piece for my thesis project. I was basing mine on Sister Bowman. I met her when she was dying of cancer.  She was the most gracious human being that I had met in my life. I had the opportunity to see her preach while she was in a wheelchair.  She changed my life.  
What were your future career aspirations when you were a student at Catholic University?  Did you want to be a performer, director, playwright or educator?
Margo: I wanted to be an actress.  I got a job at Arena Stage right before graduating from Graduate School.  My first performance was in Playboy of the West Indies.  I played a 15-year-old girl. There were eight of us around the same age at the Arena Stage, and we formed the Junior Company.  We had our own show once a year.  I spent two years at Arena Stage.  It really launched my career.  I met my now ex-husband there, and we moved to the Bay Area because he got a job with the Berkeley Repertory Theatre. 
Do you keep in touch with any of your former classmates from Catholic University?
I find it easier now to find my classmates on Facebook. I have been able to catch-up with my friends from Arena Stage.  As a matter of fact, after getting back in touch with them, my husband at the time and I went back and performed Oak and Ivy, the love story of Paul Laurence Dunbar and Alice Ruth Moore.
What advice do you have for current students studying in the arts?
When you are a creator, art will still go on. This is just another phase. We need art more now than ever. We can't let this moment get in the way of our creativity. 
Margo stated that she has been teaching for the past seven years at UC Berkeley. She is currently virtually directing a play with her students called "What is it like to be a student in 2020?" It is an opportunity for students to express themselves and what they are going through as a student during COVID. The production will be shown virtually sometime after November. 
What is your goal for your work with the Lorraine Hansberry Theatre?
Margo: I would like to create a space for artists, particularly black female artists, where they can come to know their craft. My goal is to bring people into the space and spread out into the community and share our work. Currently the Lorraine Hansberry Theatre does not have its own space. 
You can donate to the Lorraine Hansberry Theatre's "New Black Voices" initiative here.
Related News