Drama Faculty
Rosalind Flynn

HSDI Director
Head of the Master of Arts in Theatre Education Program

Dr. Rosalind Flynn, Director of the High School Drama Institute, is the head of Catholic University's Drama Department's Master of Arts in Theatre Education (MATE) degree program. She is also a National Teaching Artist for The John F. Kennedy Center for the Performing Arts. She has conducted workshops for students, teachers, and artists from 43 states and the District of Columbia. Her articles on educational theatre have been published in many journals and she is the author of two books. She worked as an instructor in the High School Drama Institute back in the 1970s and 80s and she is delighted to be a part of bringing this excellent summer learning experience back to Catholic University. To read more about Dr. Flynn's work, please visit her blog.

Kelly Renee Armstrong

Acting Instructor

Kelly Renee Armstrong is a theatre artist and writer who facilitates creative interaction as a professor and through numerous after school programs. As an artist she has had the pleasure of working with a number of wonderful theatres including Rep Stage, Studio Theatre, Theatre J, Center Stage, Everyman Theatre, Theatre Alliance, and Arena Stage. She just finished a fascinating year as a participant in Arena Stage's Playwrights Arena. Ms. Armstrong is a recipient of a 2013 Individual Artist Award for her solo work (Testify) from the Maryland State Arts Council. She is a learning enthusiast who takes every opportunity to enhance her craft.

Brandon McCoy

Acting Instructor

Brandon McCoy is a proud graduate of the CUA MFA in Acting program. He is an adjunct theatre professor at numerous area colleges and universities, including Catholic, George Washington, Montgomery College, and Howard Community College. As an actor, Brandon's work has been seen in such theatres as Round House Theatre, Theatre J, Rep Stage, Arena Stage, Studio Theatre, Studio Theatre 2nd stage, Forum Theatre, No Rules Theatre Company, Theatre Alliance, and The Bay Theatre. Brandon has appeared on HBO's Veep, and is also a successful director and stand-up comedian.

Elena Velasco

Movement for the Actor Instructor

Elena Velasco is the Artistic Director of Convergence Theatre, a DC-based multidisciplinary performance collective whose work focuses on issues of social justice. Her directing and choreography credits include Source Theater, Capital Fringe, Synetic Theater, Avant Bard, Imagination Stage, and Catholic University, and has performed at the Kennedy Center, Theatre Alliance, Discovery Theater, Imagination Stage, and in several films, commercials, and TV shows. She is also the co-creator and resident artist of Óyeme, a theatre haven for unaccompanied minors and professional performance advocacy tour. Ms. Velasco serves as Assistant Professor of Theatre at Bowie State University and Co-Director of Multiculturalism and Diversity for American Alliance for Theatre and Education. Education: M.F.A. in Directing, BA in Drama, Catholic University. Unions: AEA, SAG-AFTRA. Awards: Anacostia Arts Center and ARCH Development grant, 2017-2018 (Convergence); CulturalDC 2015-2017 (Convergence); Doris Duke Charitable Foundation (Óyeme).

Laura Giannarelli

Voice for the Actor Instructor

Laura is President of the Board and a founding company member of The Washington Stage Guild. She has appeared in more than 40 Guild productions over the past 31 seasons. Favorite Stage Guild roles include Lady Utterword in Shaw's Heartbreak House, the Woman in The Unexpected Man, Mercy Lott in Humble Boy, Teresa in The Memory of Water, Alice in Aristocrats, and Lady Chiltern in An Ideal Husband. A narrator since 1979 for the Library of Congress' "Talking Books for the Blind" Program, Laura has recorded over 900 books. She received an Alexander Scourby Narrator of the Year Award from American Foundation for the Blind, and a Mary Goldwater award for her acting from DC's Theatre Lobby. She has also acted with many area theatres over the years: Baltimore's Everyman Theatre (Doubt), Olney Theatre, The Kennedy Center (Theatre for Young Audiences), GALA Hispanic Theatre, Theatre J (Pangs of the Messiah), Studio Theatre, Round House Theatre, Wayside Theatre in Virginia (Madame Arcati in Blithe Spirit) and Annapolis Shakespeare Company (Lady Bracknell in …Earnest), among others. Laura has also directed several productions at Stage Guild – most recently, 2017's Widowers' Houses and The Guild's holiday offering the previous two years, It's A Wonderful Life: A Live Radio Play. She has also directed twice for Quotidian Theatre in Bethesda. Just recently, she directed The Workroom for the GWU Department of Theatre and Dance, and will appear in See Rock City with Stage Guild early in 2018. A graduate of Catholic University's Drama Department., Laura is a proud member of Actors' Equity Association and SAG-AFTRA.

James Hampton

James Hampton, Tenor, has received critical acclaim as both a stage director and singer. The Washington Post applauded his "pungent", "tightly paced" direction of Ned Rorem's opera Our Townat The Catholic University of America. For The Dallas Opera, he directed and wrote the translation for a new production of Bizet's Doctor Miracle.  For The University of Texas at Austin, he has directed productions of Handel's Rinaldo, Orff's Antigone, Robert Ward's Roman Fever, and numerous opera scenes evenings. He has directed Mozart's Der Schauspieldirektor and Menotti's The Mediumfor East Carolina University. He has also directed Der Schauspieldirektor for The Mostly Opera Theater in Dallas. On stage, he has been praised for his "mellifluous tenor" (The Towson Times) and his "flair for comedy" (The Washington Post).  He has been a soloist with the Metro Opera Project, The Texas Early Music Project, The Gilbert and Sullivan Society of Austin, Cockpit in Court Summer Theater, The Johns Hopkins Chorale, and the Handel Choir of Baltimore. Ensemble credits include the Washington Opera, Baltimore Opera, Washington Concert Opera, and the Deutsche Oper Berlin.

James received his Doctor of Musical Arts degree from The University of Texas at Austin. He previously taught at Angelo State University. He established himself as a leading arts administrator in positions at The Dallas Opera and Austin Lyric Opera and was selected by Opera America for their intensive leadership development program.  

 
Musical Theatre Faculty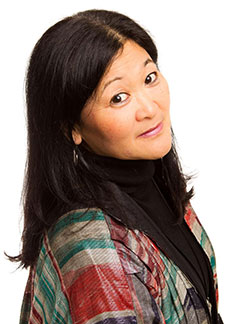 Miya Hisaka
Ballet Instructor
Miya Hisaka has worked in El Salvador, Mexico, Guatemala, Nicaragua, Dominican Republic, France, Italy, England, Jordan, Thailand, China, Canada and throughout the United States. As Founder/Artistic Director of the DC Contemporary Dance Theater, one of DC's first multicultural dance company, she and her Company were selected as cultural ambassador representing the United States for a ten year world tour sponsored by the State Department and the Sister Cities Cultural Exchange Program. Her work has been presented by the Kennedy Center, The Smithsonian Institution, Dance Place, the Central American Olympics, Washington Ballet, Loudoun Ballet, the Cleveland Clinic's Art & Medicine Institute, Ministry of Education in El Salvador, Santa Clara University, among others. Ms. Hisaka was a Public Service Fellow to the Maxwell School; an Arts Fellow at the National Endowment for the Arts; recipient of numerous NEA and DC Commission on the Arts and Humanities grant awards for the past 30 years; recipient of various Mayor's Arts Award and city wide awards since 1986; recipient of the University of San Francisco's Jesuit Fellowship. She was the former director/faculty at Georgetown University for three decades and the Washington School of Ballet for 15 years. She is also a certified Somatics/Pilates personal trainer. www.teatrodedanza.org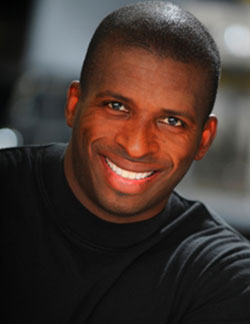 Maurice Johnson
Jazz Instructor and Choreographer
Mr. Johnson was born in Lexington, Kentucky. He received his Bachelor's degree in communications from the University of Kentucky with a minor in spanish. He studied and performed with a variety of notable dance institutions including The Lexington Ballet, Alvin Ailey Dance Repertoire, Gus Giordano Jazz Dance Chicago and North Atlanta Academy School of Dance. He appeared in the HBO movie "Miss Ever's Boys" and performed in the U.S Olympic ceremonies. His choreographic talents has enabled him to work with the production teams of Michael Jackson, Janet Jackson, Madonna and Paula Abdul among others. Today, he is one of the area's most sought after choreographers and master teachers. Mr. Johnson is current faculty at Joy Of Motion Dance Center. He also serves as adjunct faculty for American University and The Catholic University of America.
Marc Bryan Lilley

Vocal Coach and Accompanist

Marc Bryan Lilley works as an accompanist, vocal coach, and music director in and around the D.C. metro area. He currently serves as the faculty accompanist and vocal coach for the Musical Theater division. Since 2008 Marc has music directed for the Summer Dinner Theatre program at Montgomery College in Rockville Maryland. Additionally during the summer he works as music director for the MTIT program at The Theatre Lab in downtown Washington D.C. In 2009 he toured with The New Sigmund Romberg Orchestra as orchestral pianist, and assistant conductor, traveling to China and accompanying Broadway and Hollywood legend, Mrs. Shirley Jones. While earning his masters in conducting at Ithaca College he served as the graduate assistant to the Director of Opera and worked as assistant conductor for the Opera and Musical Theatre productions, accompanying all rehearsals and workshops, as well as serving as a coach, chorus master, and frequent performance conductor. In 2009 He worked as assistant music director for Merry Go Round Theatre in Auburn New York, playing for the east coast premier of Stowell and Zuehlke's "Church Basement Ladies."