The M.A. Program in Theatre History and Criticism prepares students to enter the field of advanced theatre studies with a particular consideration of the play within its social and historical context.
Work with one of the many theatres in DC. See opportunities here!
Located in the heart of our nation's Capital, our program trains students for a professional career in dramaturgy and admission into the top Ph.D. programs in Theatre nationwide. The program takes advantage of Catholic University's location by providing qualified students with internships at professional theatres in DC and access to America's most important research libraries.
Collaborate with theatre professionals. Be part of our season!
Students use their skills as theatre historians and dramaturgs to work alongside theatre professionals, as well as the department's talented student directors, actors, and playwrights, on both mainstage productions and independent projects.
Scholarships are available. Find out more!
The M.A. program accepts applications year round. It is possible to start the program in the Fall or Spring. If you have applied or plan to apply, please contact the Head of the Program, Dr. Patrick Tuite.
Theatre History Track

Includes graduate courses in Dramatic Literature, Theatre History and Theatre Theory. Students completing this concentration are fully equipped for a Ph.D. program in Theatre History. Students may complete a thesis in preparation for a Ph.D. program, but it is not a requirement for the degree.

Learn More

Dramaturgy Track

Includes graduate-level courses in dramaturgy and participation in a dramaturgy internship with an affiliated professional theatre. There are also opportunities for involvement in theatre production through dramaturgical work.

Learn More
Head of the Program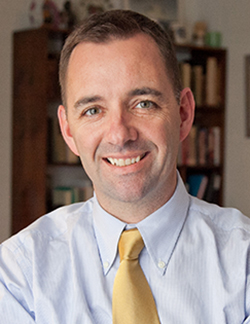 Dr.
Patrick Tuite
is the Chair of the Department of Drama at The Catholic University of America, where he runs the M.A. program in theatre history and criticism and teaches graduate courses in early-modern drama.
If you have applied or plan to apply to the M.A. program, please contact Dr. Patrick Tuite at tuite@cua.edu